Reunion Tower -
Offering Spectacular
Views of Dallas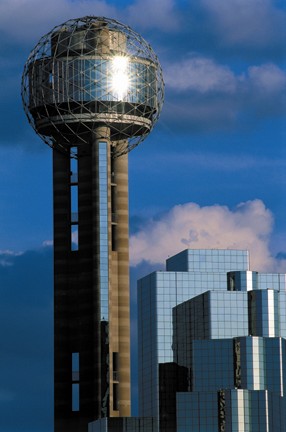 Reunion Tower is one of the most recognizable landmarks in Dallas. This modern and ageless building offers spectacular views of the city, either from the Observation Deck, or from Wolfgang Puck's rotating restaurant, Five Sixty.

Completed in 1978, Reunion Tower (often referred to as "The Ball" by locals) is currently the 15th tallest building in Dallas. It was originally built as a stand-alone structure, but in 2000 an addition to the Hyatt Regency connected the two, and it is now part of the Hyatt Regency Hotel complex.



Standing 55 stories tall, it's a 68-second elevator ride to the top of "The Ball", where there are three levels. These top three floors are encased in an open-air sphere, or geodesic dome, formed with aluminum struts. Each of the struts' 260 intersections is covered by aluminum circles with lights in the center.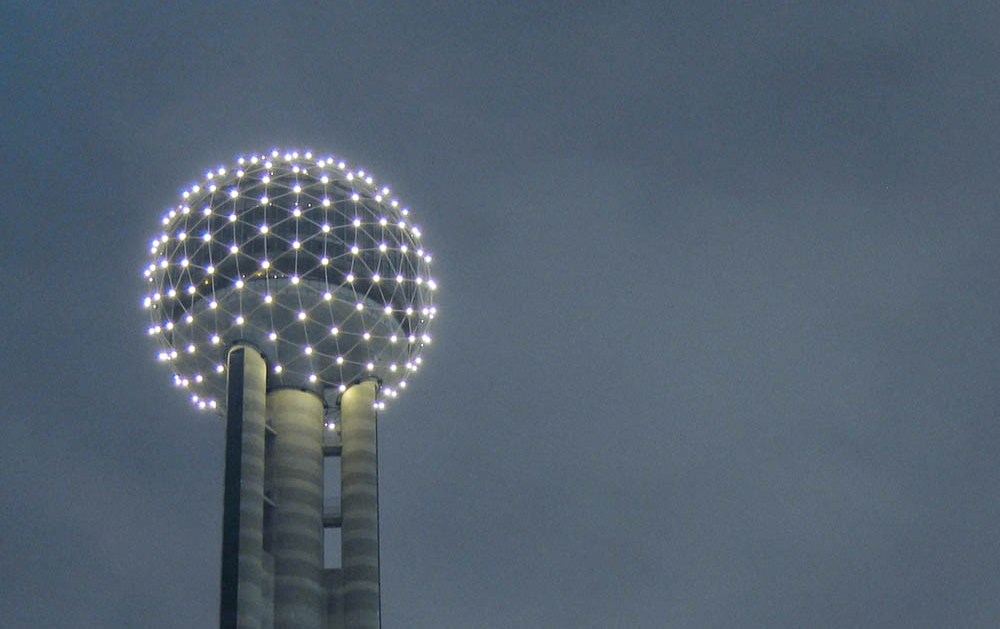 These lights can be programmed to form an infinite number of patterns, and at night, anyone within sight of the Tower can be entertained by its dancing lights.

Beginning in 2007, the Tower went through a $23 million renovation, reopening in the spring of 2009. The Observation Deck, located on the lowest of the three levels, is currently still not open, but projections are that it will be ready sometime in the first half of 2010.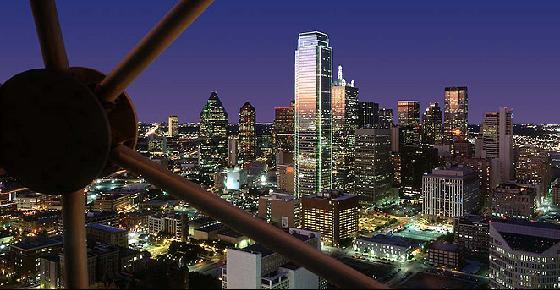 In February 2009, a new Reunion Tower restaurant opened on the Tower's top floor. Formerly Antares, the Tower's restaurant reopened as "Five Sixty" (referring to the Tower's height), a fine dining restaurant operated by world renowned chef Wolfgang Puck. Its menu features Chef Puck's signature Asian-influenced cuisine.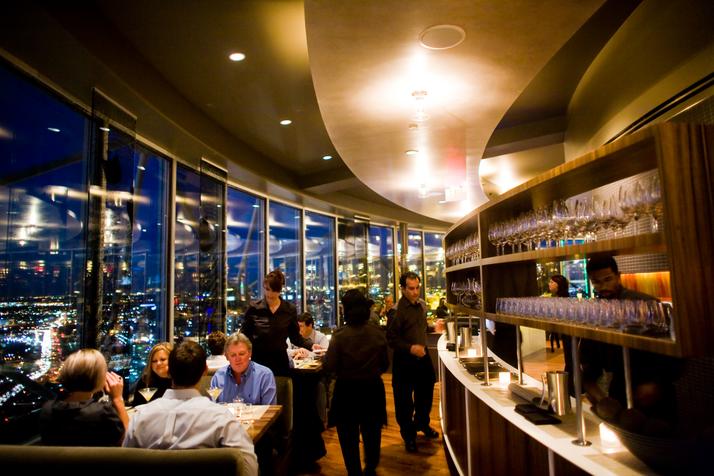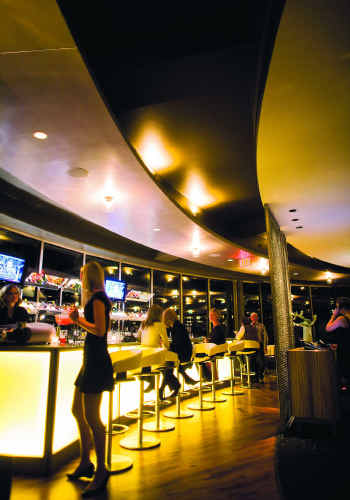 The master chef's first fine dining restaurant in Dallas, Five Sixty has floor-to-ceiling windows that offer spectacular 360-degree views of Dallas as the room slowly revolves. (It takes approximately 55 minutes to make one revolution around the Tower.) For a more casual experience, guests of Five Sixty can also enjoy one of the restaurant's two bars.

The middle floor of the Tower is to be used for special events managed by Wolfgang Puck Catering.




Whether you're a local or an out-of-towner, Reunion Tower is THE PLACE to take in dramatic, breathtaking views of the city. And even though it continues to draw romantics of all ages, the Tower is also a great place to take the whole family.

Bottom Line: This is a must-see if you want to experience one of the most popular Dallas entertainment destinations the city has to offer.

Location:
300 Reunion Blvd.
Dallas, TX 75207


Admission to the Observation Deck*:
Adults: $2
Senior Citizens: $1
Children: $1

*Subject to change when the Observation Deck reopens.


Hours*:
Sunday thru Thursday: 10 a.m. to 10 p.m.
Friday and Saturday: 9 a.m. to 11 p.m.

*Subject to change when the Observation Deck reopens.

Return from Reunion Tower to Home Page