Dallas World Aquarium
Dangerous and Exotic
Underwater Life
Learn how the Dallas World Aquarium can transport you to a world of dangerous and exotic underwater life from all over the world, including many endangered species.

Location:
Located at 1801 N. Griffin Street next to the Historic West End District in downtown Dallas, this three-story-tall attraction has converted several old warehouses into one of the top rated things to do in Dallas.

Admission:
Children ages 2 and under: Free
Children ages 3 – 12: $10.95 + tax
Adults ages 13 – 59: $18.95 + tax
Seniors ages 60 and up: $14.95 + tax

Hours of Operation:
Daily: 10:00 a.m. to 5:00 p.m.
Closed on Thanksgiving Day and Christmas Day

This attraction is much more than your run-of-the-mill aquarium. In addition to dangerous and exotic aquatic creatures like sharks, stingrays, crocodiles, manatees and otters, you may be surprised to also discover birds, bats, monkeys, a jaguar and cute little penguins.

Another very unique feature of the Dallas Aquarium is that it is dedicated to the conservation of many endangered species, and is part of a cooperative breeding program with other zoos around the world.



THE DALLAS WORLD AQUARIUM
HAS 5 MAIN EXHIBITS


THE AQUARIUM
Featuring more than 85,000 gallons of saltwater, this exhibit at the Dallas World Aquarium contains a 22,000-gallon tunnel that lets you experience a panoramic view of marine life from around the world.

You'll also find about ten 2,000-gallon tanks full of aquatic life from Japan, Indonesia, Sri Lanka, Fiji, Southern Australia, Bahamas, Lord Howe Island, British Columbia, Palau and the Solomon Islands.

And definitely don't miss the Predators exhibit at The Aquarium, where you can see animals from the top of the food chain, like lionfish and hammerhead sharks.




ORINOCO - SECRETS OF THE RIVER
This rainforest exhibit contains plant and animal life found in the relatively unknown Orinoco River Basin in Venezuela. Here you'll find an amazing assortment of flora and fauna, as well as rare animals like the red-breasted toucan, howler monkey and red-rumped agouti that are protected by conservation initiatives the Dallas Aquarium is committed to upholding.

Another attraction in this exhibit you don't want to miss is the impressive waterfall which makes you feel as if you've been transported right into the rainforest.







MUNDO MAYA
This eight-story immersion exhibit is modeled after the ancient Mayan civilization that believed nature should neither by subdued nor conquered.

Visitors are taken from the Yucatan gulf coast to the highland rainforests, where numerous birds, mammals, fish, reptiles and amphibians, as well as rare trees and plants, are showcased.

Performances by the popular Mayan Performance Troupe vary depending on the time of the year, so check with the Dallas Aquarium for their exact schedule.





SOUTH AFRICA
Containing nine natural biomes (communities with distinctive plant and animal species) which range from desert to evergreen forest, this is a lagoon-like exhibit located on the outside grounds of the Dallas World Aquarium.

This exhibit is home to an array of both plants and animals from this area, including black-footed penguins (also called African penguins).

There's also a Madagascar outdoor exhibit, but the temperature and time of year determines when it's open.






WILDS OF BORNEO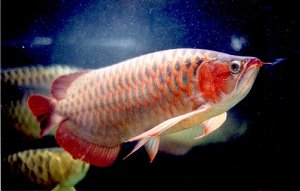 A 200-foot long entrance ramp just inside the Dallas World Aquarium, the Wilds of Borneo is lined with plants and animals from this exotic and little-known area of the world.